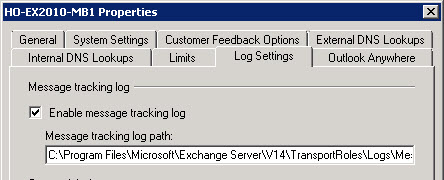 This problem seems to be caused either by malware virus or spyware etc , or by software following a Windows update or some other software installation or uninstallation particularly HP, Norton or QuickTime software trying to check for removable media that isn't there e. So if you get this error message, try these steps UPDATE - in whatever order you like, bearing in mind 5 is probably a less than satisfactory last resort, but by all means try 4 before 2 if you prefer: This doesn't fix the problem, it addresses the symptom not the cause, so it really is a last resort if you can't fix it any other way, but if you're being driven mad, it's better than nothing.
So here's a step by step howto for the various suggestions above. The steps below do reflect its solution - but I think having screenshots makes it easier for people to follow. The steps below are probably trying to get at the same thing as uninstalling the USB drives, but much less frightening and more effective. Go to the Start menu In the Search box at the bottom, type without the quote "diskmgmt. The rest will be as per no.
First, make sure all your removable drives or removable media drives are already connected to your computer they don't have to have media in them. On your desktop, rightclick My Computer and choose Manage: In the window that opens up, choose Disk Management. Wait for the right hand side of the window to show up properly, it may take a few seconds. You'll see something like this: My mistake was to rightclick the stuff in the top right hand bit.
Don't you do the same! Check out the bottom right hand quarter, see the pic above, and scroll down in that mini window see the mouse above till you find the first drive that says "Removable media" and No media". Right click its name e. Then in the dropdown list pick a different drive letter I'd use one somewhere near the end of the alphabet like R, just in case: Then click OK to save the changed assignment.
Rinse and repeat for all the other removable drives in the bottom right hand window which have no media in them. Obviously each one must have a different letter.
Leave drive C well alone, don't change it. It shouldn't let you, but just in case Then reboot, and with any luck it should work to kill that error message once and for all. It certainly did for me. And if you then want to change the drive letters back to what they were, do so by all means - but at your own risk, in my view if it ain't broke don't fix it hopefully changing them back shouldn't muck it up again, but you never know.
See also 9 and 10 below if that didn't work for you. If it's still coming up with the same error and you can tell from the sounds it makes - well I can that it's trying to access your floppy drive, the above method won't let you change drive A. But what you can do is try this at your own risk! Reboot your computer, and it should reinstall the disk drive A. And hopefully also fix the error message for good.
But if that doesn't work don't blame me! This isn't a fix, just a workaround, but if changing your drive letters doesn't work try always having a disk or card in all your removable media drives i. Or try the software fixes or "last resort" registry edit, below. If all that doesn't work for you, well the other thing I did was uninstall QuickTime, which I'd updated recently and which apparently did the trick for some people when they uninstalled it.
Similarly for HP and Norton software. But it's a bit more drastic than the above, so I'd try changing drive letter assignments first. You could therefore also try clearing your recent documents or recent files lists in Word, Excel go to the Tools menu, Options and your other programs that keep lists of recently opened files. And also, generally in Windows, I'd suggest you try clearing your most recently opened documents list from the Windows start menu by trying these steps instructions are for XP: I didn't mention clearing those lists previously because it didn't work for me, but it's worth trying if the above didn't work for you.
Last resort - just make the error message disappear I've also seen as a last resort this suggested registry change XP only, don't know if it works in Vista. I didn't need to try it so I haven't done it but it's worked for others.
However as the writer warns, it's really a last ditch solution because it doesn't stop the problem from happening, it just makes the error message go away, and ideally you should try to address the underlying cause of the problem. But if you aren't comfortable editing your registry manually then: You shouldn't need to reboot. I've moved the history to the end and beefed up the howto at the start. History of solutions tried - skip this unless you're interested in the problem solving steps!
If the above error message sounds familiar to you, if it's been driving you mad, well me too. It's been killing me this last fortnight. Whenever I booted my Windows XP computer, it would come up and I'd have to hit Cancel or Continue several times in a row before I could get it to go away. If I just left my PC alone and let them do their thang before I finally clicked Cancel or Continue, that annoying irritating slowing-me-down error message wouldn't crop up again.
But I'd still have to get rid of it at least once. And unlike some other people, I did not have anything but my main hard drive as C. That kind of incomprehensible gobbledygook of a computer error message doesn't exactly follow good design guidelines for exception messages , does it? I tried all sorts of things. If regular readers are wondering why I've not blogged much this weekend, when the weekend is usually the time when I get down to my ACE posts, it's because I've been tearing my hair out hunting for and then trying different options I'd seen other people say had worked for them so I can blame them for all the ones that didn't work for me!
What was the problem? Checking removable media drives for media that ain't there It's obvious that something had changed to make the problem start in the first place. It could be a Windows update helloooooo Microsoft are you listening? HP ImageZone , if this one hadn't worked. For other people it's something to do with Symantec Norton software. For yet others it doesn't happen on turning on their PC, but only on launching certain software, or using certain hardware.
We don't care if it's a bug, a conflict etc, we just want it to stop! A very common thread though is that it often seems to involve drives for removable media.
Some software process which I wasn't able to track down, myself has clearly been initiated at startup which was trying to access or at least check all the disk drives attached to my PC. Hence it's throwing up the error message. At one point it even seemed to be checking for a floppy disk in my floppy disk drive. In my own case, I found that if I didn't have my card reader connected permanently, I didn't get that error message.
I could plug it in later. So I knew it was to do with the card reader. But the message came back if I'd left it connected when I booted again, so that wasn't much good if you don't feel like always having to remember to unplug and re-connect it and it may be impracticable if the socket is somewhere inaccessible.
Also others have found that if you leave media in the drive that's causing the problem, e. But to me that's just a workaround, it doesn't solve the problem.
So, it's looking for disks etc that aren't in drives. Now one way to stop that is to stop it starting up at all, but I couldn't figure out what it was and I'd wasted the whole weekend trying other stuff, man, troubleshooting to try to solve problems that shouldn't be there in the first place is the worst waste of life I can think of.
Here's what I tried that didn't work, for light relief, so you can point at it and have a good larf - "Hahahaha, that would never have worked, why'd she do that?!! Lucky I still had it and it didn't take too long to find.
Now, what did work? Yeah I know you should do things one step at a time and reboot, but by the time I reached that point in the evening, I'd given up. So I tried two things at the same time, then rebooted. I'm pretty sure I know which one it was that did the trick, as Kirk thanks Kirk! So I'll set out the solution below for those who like me might have missed it. The thing I did which I'm pretty sure is the solution was to change the drive letters for my card reader slots - thank you BeckhamSquared, who said: The person there first encountered the problem after uninstalling Norton SystemWorks.
I didn't uninstall it myself, yet I also got the same problem - there are clearly lots of different causes. At first I did it wrong because, foolish me, yeah I can laugh now, I only changed the drive letter for a removable card drive which did have media in it. Duh and double duh and triple duh. I should have changed the letter assignments for the empty drives, as they were the ones that weren't being detected.
So I did that, after like the zillionth unsuccessful reboot, and yay - it worked! I'm giving this post the stopirritatingme tag in honour of Tom Morris!