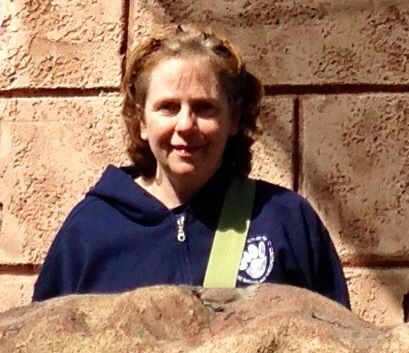 I received a number of unsolicited phone calls from CT Dating, all of which promised services of an old fashion and personal matchmaker that would lead me to great success in finding a great match. Each time they called they aggressively tried to book an appointment, even suggesting that I meet with them that day. Ct Dating promoted their service as a safe, secure way to meet other singles with background checks, compatibility matching and a team of matchmakers that would get to know me personally.
They promised coaching services and feedback from them and the men I would meet. I would be receiving excellent and personal attention from them all toward helping me find a compatible guy. The callers always refused to provide any specifics terms or cost information over the phone. In fact, they insisted they knew nothing about that, should have been a red flag - they were promoting a service without key, critical information.
They required a personal interview of me to learn more. The last call I received, from someone who identified as Diane, caught me at a moment when I was feeling lonely and I agreed I was ready to meet a great guy and therefore I agreed to meet. My appointment was with a woman named Patti at Washington Blvd. Good size space but a fairly empty office without any other people. Patty provided no last name — should have been red flag.
For about two hours, without knowing anything about a price she definitely got me extremely excited about the program. Patti did ask me about my online dating experience and told me the tremendous difference between the services of CT Dating and on-line dating.
Then we got to the price. I was shocked and I said no way. She kept on saying, the money would be worked out and that would not get in the way, they are not about the money but about helping me find great matches.
I told her I needed to think about it because it was a lot of money and I couldn't afford it. She told me to wait and left the room for only a few minutes, told me she talked to her director and lowered the price. She preyed on my vulnerability and emotions and she wore me down. I feel like I've been financially and emotionally taken advantage of.
I keep in shape, I am attractive, and have dated plenty but was looking for a higher quality man and Patti promised me that I was at the right place. I filled out a brief, very superficial questionnaire, much less than most online dating sites red flag , she took a pic of me with her phone which I questioned because I was not picture ready , and she said it did not matter red flag, a picture for a dating site, that did not matter?
But I questioned her, as she did my background check while I was in the office, which leads me to believe that it was only a credit check, and not a security check.
I was directed to their web site that worked for a while, then stopped working, I sent multiple emailing because I could not log on see enclosed but did not get a reply for over a week. I have received no coaching, no feedback, and no quality dates from CT Dating. Infact, I believe they do not have any high quality match for me. There was no personal service, no getting to know me. Match one did not meet my specifications on three accounts: Old, seemed to have Medical conditions like Parkinson Not interesting or interested he only taking about himself and not asking any questions about me Not personable, not dynamic, low energy, no passion Match three did not meet my specification on three accounts: I registered my feedback after each meeting and asked for my money back.
I tried to cancel, but the person I spike to said I could only put my account on hold, which I did. I am so frustrated by their poor ethics, false promises, and lack of available, quality men. If they were honest and not misleading about what service they actually provide, I never would have joined.
However, after some searching I finally found them with many different names, in many different states with many complaints mostly with all the same complaints.
Apparently, this company frequently changes its name to make it difficult to file a claim against them. When I questioned them calling their customer service at they denied this. Apparently, they change their name and move around every few years to shake off dissatisfied clients and keep themselves difficult to prosecute.
The posting time indicated is Arizona local time. Arizona does not observe daylight savings so the post time may be Mountain or Pacific depending on the time of year. Ripoff Report has an exclusive license to this report. It may not be copied without the written permission of Ripoff Report. Foreign websites steal our content.