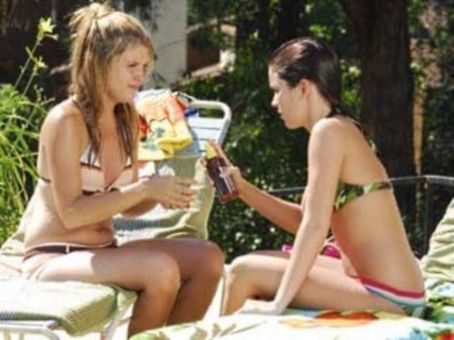 June 6, Morning! Did you watch The Real L Word last night? OK, I am warning you this might be an unpopular opinion, but I own it. Now I loved South of Nowhere, and I will adore Spashley until the end of time, but Gaby is really milking her gay fanbase for all its worth.
Plus, the song sucks. There, I said it. For some inexplicable reason, no one is willing to fund a movie directed by Catherine Hardwicke starring Ellen Page as a lesbian mechanic with a dying partner.
The feature adaptation of Freeheld is being, well, held up by the lack of funding. Catherine tells The NY Post: I wish I could get financing for that movie. I love that project, Ellen is awesome and we have a beautiful script.
But as always the challenge for an indie film is getting someone to pay for this unique, different and daring vision.
So far everyone is confirmed except Jane Lynch. Star Magazine has a story about Kate Middleton having kissed one of her boarding schoolmates when she was Our eyes locked and we started full-on kissing, with each of us pretending the other was a boy! How did they find this out? Her addition is called SF Dyke March, and is hilarious, per usual. Just in time for Pride! Rihanna gave a very sexy lapdance to a female fan at a recent show in Baltimore. VH1 has a list of five celebs who have played the lesbian card to gain popularity.
Today in Lesbianish TV: