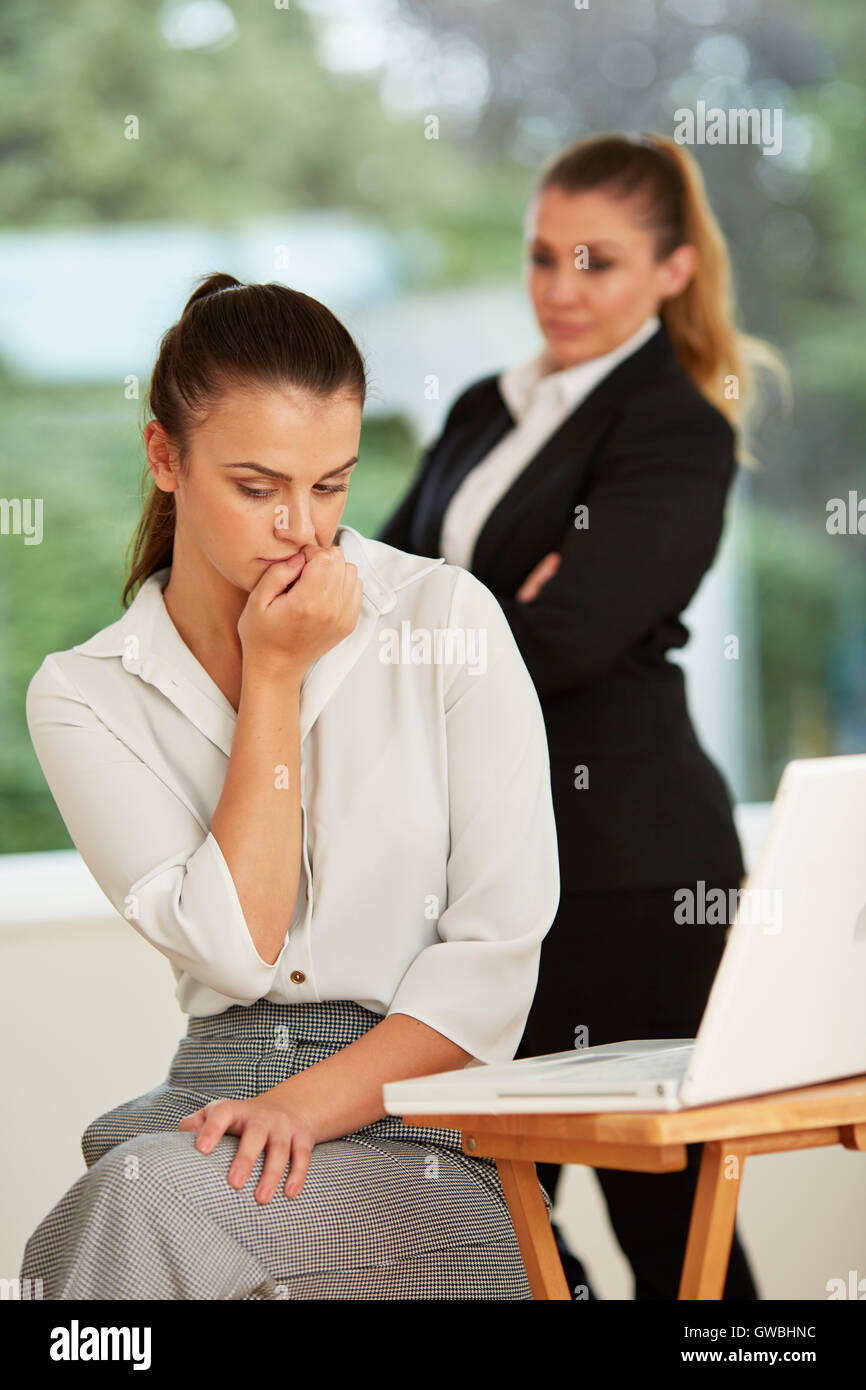 It has gone to the extent of him belittling me in front of other coworkers, blatantly ignoring me. Anytime I have to approach him for business, I feel most uncomfortable because most of the time he is cocky and arrogant in his responses.
I cannot even feel socially comfortable with people we both talk to. I am like a quiet little mouse, for fear that if I speak out on any conversational pieces, he will embarrass me and blatantly show he is ignoring me in front of everyone. Some are already aware of his actions.
I am the last permanent employee that came after him in the job that we are both responsible for. I feel as if he sees me as a threat to his ego. He is a young Asian man originally from an urban area wannabe Black , eager to brown nose and be popular to everyone and is loud and boisterous. He has created his own negative clique within the lab where we work.
I am the young Black suburban woman who is well-spoken, usually quiet, tries to carry herself professionally most times, but I find it difficult to stomach this treatment. I have tried on numerous occasions to greet him. A coworker that we are both friendly with told me this young man has some type of prejudice against me and to leave it alone.
I am tired of playing the peacemaker in this relationship. Should I just leave it totally alone and if we both have to have mediators or messengers in our business dealings, just leave it as that? The only time he attempts to be pleasant is when he is on the receiving end of a business issue and also when he has the opportunity to carry out additional leadership tasks. The last tine I performed an out of the routine task for the lab, he gave me hostile, jealous looks and a cold attitude.
How much of this should I take? By holding back your opinions, avoiding him and walking on egg shells, you are blunting your own performance and hurting your promotability. Should you call him on it and take him on? To do so would likely bring on a full-scale attack on you. If he is arrogant and cocky as you say, he has a lot of ego at stake. He will trump your professional manners with nasty remarks and manipulation behind your back if you declare formal war.
Waging war with a cocky, threatened co-worker usually ends badly. Instead, you will need to win the battle within yourself, first. Are you able to disengage from his behavior and operate as though his treatment of you means nothing? As long as he can push your buttons—ignoring you, belittling you, responding in a cocky way to you—and get the reaction he wants—not speaking openly about your opinions, not challenging him—he wins.
This is all about power. So far he has taken your power from you and you have given it to him. Here are some ways to get it back: Say good morning to everyone you pass, including him.
Whether he chooses to say good morning to you or not is meaningless. In a social or business setting, join in and state your opinion in the same way you would do it if he were not in the room. Pay no attention if he ignores you or not. His reaction is meaningless. Focus on the dialogue with others. His rudeness will make others uncomfortable.
If you refuse to take the bait, they will see you as the professional and him as the immature, inappropriate child that he is. Have I offended you in some way? All eyes will be on him. Instead of taking him on in a fighting way, you are responding as a responsible adult would.
The people watching will be impressed with your calm and professional demeanor. No matter what he does, you remain the adult and think of him as the ill-mannered adolescent. Talk with your supervisor if his behavior escalates and he is having a negative impact on your work.
Give specific examples of how it is hurting production, communication, service, etc. Explain the history in a calm, unemotional manner. Tell your boss what your strategy is to disengage from him. Ask for advice on other things you can do to work with him. In addition, I would not ask your boss to intervene unless the relationship deteriorates to the point where your work is seriously affected. Scenarios like this tend to get even worse when the supervisor is dragged into it.
In the end, he is likely to be exposed for what he is. You can speed this discovery by not playing his game and letting your professional self shine through.
She is known for her ability to help leaders and their teams achieve measurable, lasting improvements.