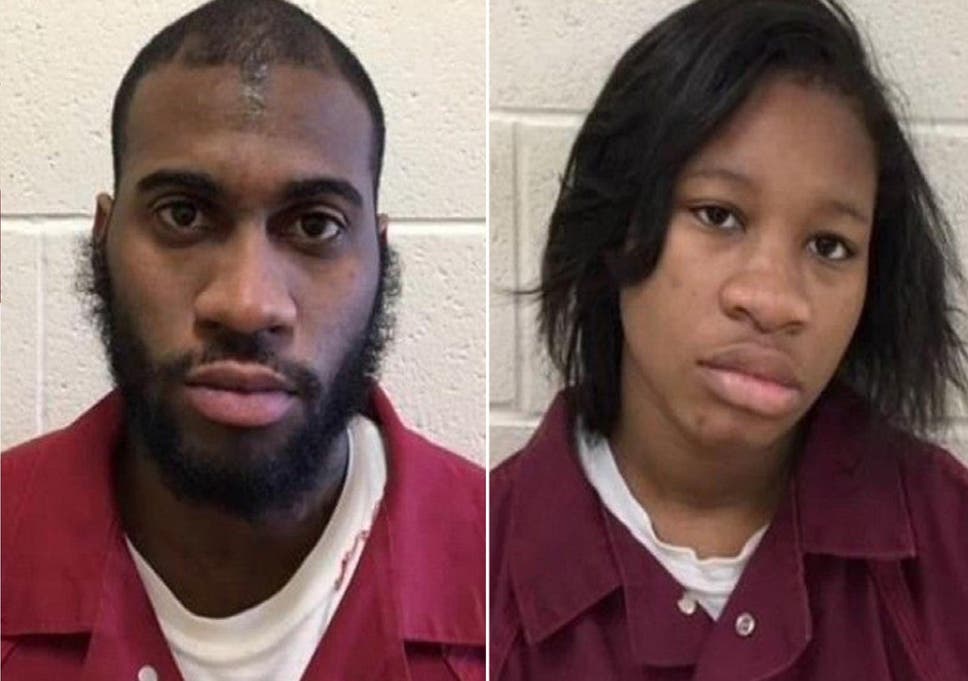 Print Share It's no secret that James Brown had a dark side. This summer's biopic Get On Up left out many of the weird, uncomfortable, and simply violent incidents that Brown instituted or participated in. But it wasn't until now that we've been able to get a look at just how frightening the singer could be.
Earlier this month, his daughter Yamma Brown published a memoir titled Cold Sweat: In the excerpt below, Yamma flashes back to a moment when Brown beat her mother in front of her and her sister, then writes about how that violent legacy stayed with her into adulthood.
The beatings always begin the same way, with the same terrible sounds. My parents are in their bedroom, behind closed doors. Goddamn it, Dee Dee! She must have learned long ago that screaming incites him. I shook a lot as a kid. A 5-year-old with tremors. After that, the house would go completely quiet. My father never beat us, but sometimes I think a beating would have been less hurtful than hearing the sounds of him using my mother as his punching bag.
Sometimes I threw up in my hands when they fought. Usually I just shook like a damn leaf trying to hold on during a brisk fall breeze. When he started, she took it to the bedroom and closed the doors — I presume to spare Deanna and me from seeing her battered.
James Brown conducting business while getting his hair set. The author, taking after her father's style. Courtesy of Chicago Review Press But it was hard to pretend after I witnessed one of those brutal beatings, the first and only time I actually saw, and not just heard, the brutality that my father was capable of. It was a sultry summer day, and Deanna and I were happy to be playing a game in our air-conditioned house when the screams and the banging began.
We knew the drill and quickly climbed under the coffee table in the living room and held our ears, waiting for the sounds to stop. But this time was different. Waiting for the silence, I heard the bedroom door slam and the sounds of footsteps rumbling down the hallway. The footsteps got louder and closer. Deanna and I squeezed each other tightly, holding on for dear life.
From our hiding spot under the coffee table we could see my mother pad past the living room in her bare feet, with my father on the edge of her heels. Cowering under the table, I watched as the two pairs of feet moved toward the front door. My mother was crying. I saw my father lunge forward to grab her, and she leaped forward and screamed. The front door flew open, and they were outside.
I ran to the front door and peered outside. My mother was dressed in her blue and white robe. Her legs were splayed wide open and my father was straddling her, pummeling her with clenched fists. She started thrashing around, kicking her legs, holding up her arms to ward off the punches and trying to break free, trying to save herself. I froze in place, but then something inside of me took over and I knew I had to do something.
I felt no fear, only rage. He just kept punching. The next thing I knew I was on his back, trying to pull him off of my mom. Sweat was dripping off his face and his eyes were glazed and wild. When he first looked at me, it was as if I was looking into the eyes of a stranger — and a mad one at that.
His head dropped and his shoulders slumped. I looked down at my mom. Her eyes were purple and her face was bloody. James Brown, his wife, and daughter Deanna sister of the author Photo: Courtesy of Chicago Review Press Years later, when I asked my mom about the beatings and reminded her about the only one I ever actually saw, she said it was that very day she made up her mind to leave my father.
But by the time she made her decision, the damage had already been done to me. Years later I read a quote by Stephen King that summed up what it was like living with the abuse: It probably would have helped if someone had warned me that children who live with abuse often become abusers or victims themselves. But no one warned me about that. So, by the time I was old enough to date, I promised myself that no man would ever treat me the way I saw my father treat my mom.
God help the man who took a hand to me. I thought it was part of the furniture. When I met my future husband Darren Lumar, I was working clinical rotations at DeKalb Medical Center in Atlanta and was the resident pharmacist on the medical team caring for his stepfather.
He was a bear of a man at six feet, five inches tall and pounds. He was also charismatic and smart. And he was a real flirt. But the more he talked, the more interested I became in him. He said he was an investment banker with his own international company and that he had played professional baseball for the New York Mets.
He was well educated, an honors student who had earned his undergraduate degree at Loyola University in New Orleans and pledged Kappa Alpha Psi at Tulane. When he asked me to dinner, I accepted. That was February A couple of months into the relationship, when I finally did fess up, Darren acted as if he had no idea my father was James Brown.