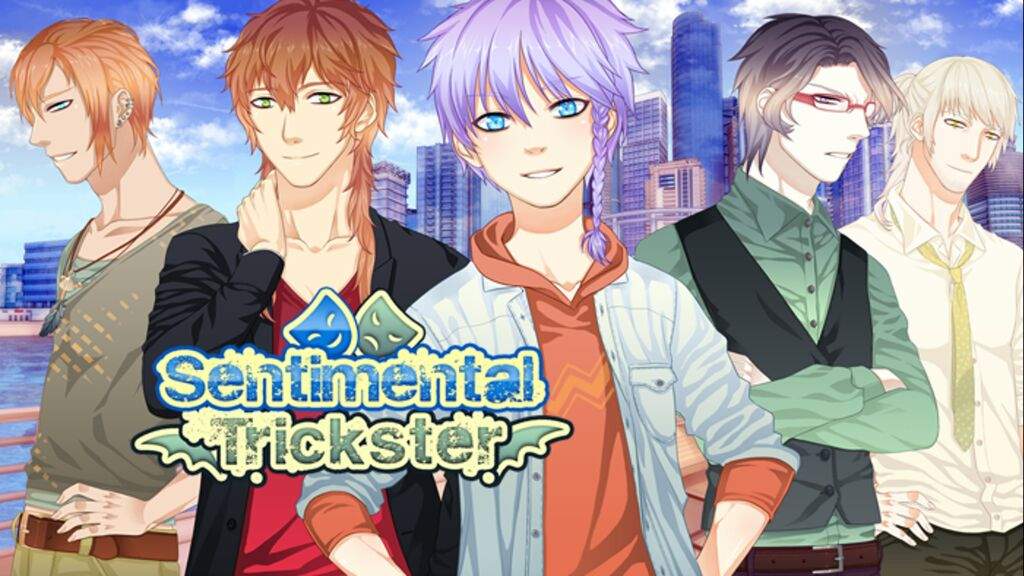 Friday, August 23, Shounen-ai Dating Games Okay, I have finally managed to finish Princess Tutu which I recently bought on a convention that happened a few days ago. I will be posting the few pictures very soon here. I got to say though, the anime is really, really great. But re-watching it made me realize that it has a lot of nudity in there Makes me wonder how come I managed to miss that when I first watched years ago Anyway, back to the main topic on hand.
I will be posting a few games that I have managed to come across that A are dating sim and B are of genre shounen-ai. The first one is not hard to find, but the second one does take a while. The first one I am really exciting to share, because it's a dating sims based on the characters of FREE!
The funny thing is that I saw the game before I watched the anime. When I was watching the anime I kept wondering how come I felt like I have seen the characters somewhere before Then it came to me that the game is based on the anime very loosely, doesn't really follow the plot of the series.
The script of the game is awesome, so this is my number one to share. One thing I might have to mention is that I am not entirely sure if this is really a shounen-ai game Now, now, before you start screaming at me because of the title of this post, let me give you my side of the argument. The main character or you is called Mizu Oyogu which sounds like a girls name. So, the main character could be a boy as well! How it could NOT be a shounen-ai? Here is the game for you to play it.
It's in beta version, so it's NOT finished But it's definitely worth playing what you can. Again, the scrip is amazing, and it does have a good quality of work in it. They reactions and interactions are so funny! For some reason the link is not allowing me to put the video here on my blog. Here is the direct link to watch it on YouTube though.
The second game is kinda based on a horror game. Meaning that it is still a dating sim, but it does have the creepy and scary atmosphere that you find in your usual horror games.
It was kind of short, but I liked the three different endings that you get. Another thing I really liked was the character design.
The main character Frank gets my brownie points due to the second ending. I really don't want to spoil it out for you, so if you want to understand, play it! The download is very easy not patches and weird changes on the computer or anything of the sort , and if you feel like giving it a try, here is the link for it.
Night at the Hospital The third game I want to add is really interesting because you can get 21 different endings depending on your decisions throughout the game. Funny thing for me is that my first ending ended up with me in a threesome.
I never knew I was that kind of person Is not short and the story is good, that is another good thing of the game. The character design may not be like WOW! But the game did entertain me for a couple of hours, with me trying to make different decisions to get different endings. Here is the link. Sacred Sands The very last one I really can't say a lot because I haven't played much.
Supposedly you are raising your own prince, and depending on how your raise him and the decisions you do, you can have the prince end up with other male players of the game. Makes me feel like I'm raising my own gay boy or something I tried to have some help with walkthroughs, but they were all in Chinese.
If you wanna give it a try and then tell me how to play it , here is the link. Prince Maker Braveness And that is all I have found! Not much but for me something is something.
Definitely better than nothing. Tell me what you think! And share other treasures you may have found! I hope you all enjoy playing these as much as I have. Have a nice day!