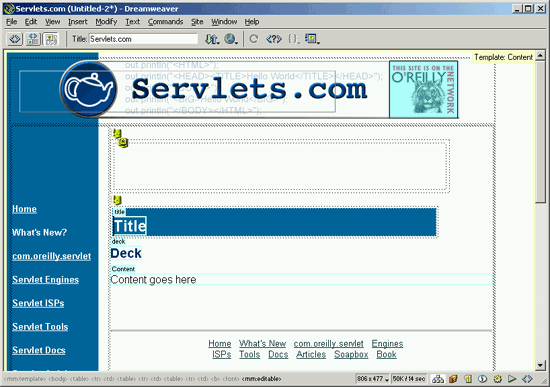 Editing an Existing Site with Dreamweaver written by: In this article, you'll get a quick and basic walkthrough of how to open your website with Adobe Dreamweaver CS5 and make your needed edits with the design feature.
No personal information and no images in the main content. Using Adobe Dreamweaver's "Design" feature, we can quickly make this into a great personal website. Very little experience with HTML is needed to do this, but this will provide you with a very basic website. You can use this to edit templates you download, or create your very own basic templates and update them with just a few clicks of your mouse.
You should include a copy of the image folder as well. I've saved the folder to the desktop for easy access. Open your existing website in Dreamweaver. This could be your index page or any of your secondary pages. I'm going to open my index.
This allows you to view both your website code in the code screen, as well as what your website will look in real time in the design screen. With Dreamweaver, you have the ability to edit in either one of these screens. If you're a beginner or if you just need to make quick edits, the design screen is a great option. If you need to insert special code or you have a little more experience working with website coding, the code screen is perfect for your needs.
In this article, we will be using the design half of the split feature. There is no personal information to make it look like someone's website. Changing the filler text is easy. All you have to do is click on the text you would like to edit in the design window.
Here I will change it to something that looks a little more personal. Fill in any personal information, news snippets, and favorite links you would like to add. It will bring a window up that will allow you to select the image you would like to insert. You can learn more about different filetypes and which are best to use on the Image File Format Comparison article.
Make sure you overwrite the file to see your changes. Here the file is saved with the file name index.